Brick floors were often seen in the traditional homes of the past, and were eventually replaced with now popular wood, tile, and carpet. I love seeing brick floors coming back in many home styles from Traditional to Modern.
I love this herringbone entryway with the surrounding border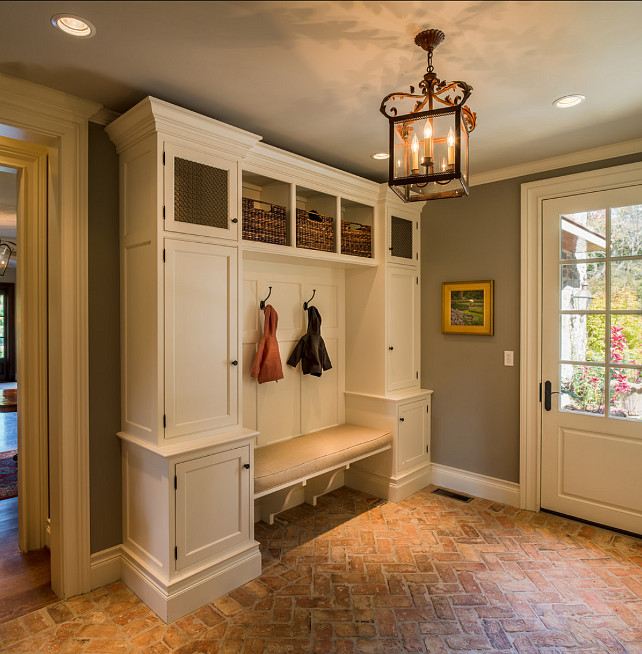 This entryway border extends all the way around the built in mudroom bench.
This beige-y brick accentuates the modern elements of this rustic glam laundry room
This modern farmhouse kitchen is juxtaposed with this traditional red brick floor
This classic southern home uses wood beams to create an X pattern to create visual interest in this small space
In this modern kitchen the brick was painted white to blend with the modern glossy lacquer finishes.
How do you feel about using brick inside, would you consider it for your home?